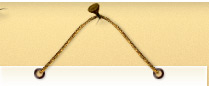 February 14, 2008
OK well just added a bunch new videos to our movies page.
February 9, 2008
Take a look at our pictures page.
This page has a great feature that will allow YOU to add your own pictures. Although with a Apple, this feature will be awesome, you Windows people can also use this feature. After you go to the pictures, you can click on one of the pictures there. This will open a new tab in your browser. Then the pictures will load. There are a few options, you can subscribe with a RSS feeder, you can upload your own photos, or download the pictures that are already there. If you have any problems send me a email at
November 6, 2007
This is the roll out of the new web page. We hope you enjoy it as much as we did putting it together.
Hi everyone and welcome to the McDowell Family web site! This site is about our family and our many trips and adventures over the past two years since moving to England. The kids are growing quickly and we try to capture as many memories as we can.
We hope you enjoy browsing this website and come back again to see what happens in our corner of the world.
And we'd love to hear from you through our blog!!

Blog
For the most recent information, check our blog.
Videos
If you'd like any of the photos or videos mailed to you, please send us some email
Photos
The pictures page is a new feature with Apple. You can upload photos too. So let us see your pictures